Welcome to Asia Clipping, a world of photo editing which has been serving the world with a long standing tradition of excellence in all kinds of photo editing services likes, Clipping Path, Background Removal, Photo Retouching, Image Masking, Color Correction, Jewelry Retouching, Image Shadowing and Photo Restoration.
We are from Bangladesh a South Asian Country. We started our journey in 2015. Our aim was to take the Photo Editing Service to a unique level and work with reputations around the world. We have been very successful in our journey. We currently have over 100 clients worldwide. We also have many current clients in Sharjah,UAE . In fact, our journey began another 5 years ago. We worked in a well-known image editing company. So we can say, we have about 10 years experience.
For photo editing services Click here
We have a well-established and experienced team. Each of our members is SMART (Specific , Measurable, Assignable, Reasonable and Timely) and sincere in their work. They have the expertise on English, their efforts to innovate, honesty and love of work, so they can easily understand and meet the needs of our clients in our image consulting company. Our team members all are professional Photo Editing Service Providers. So, we provide the best editing services to our clients.
We have a separate team for training. There we train newcomers. The members of our training team are very sincere and professional about photo editing. They do their job with their professionalism. We usually give our new students 2 months of training. Then we recruit them according to skill and we are 100% cautious in recruiting. We do not compromise on our quality.
Lets have a look at Photo Editing Services:
Product Photo Editing Service
If you are an online seller, you need attractive photos of your products to present and sell your products. The photos that you present or show in front of your customers play a vital role. Because, it depends on whether the customers buys the products or not. If the product image can't attract the customer, then the customer will never purchase the products. Our Professional editors will help you to edit the photos to display on your site or online store and your customers will be impressed by this.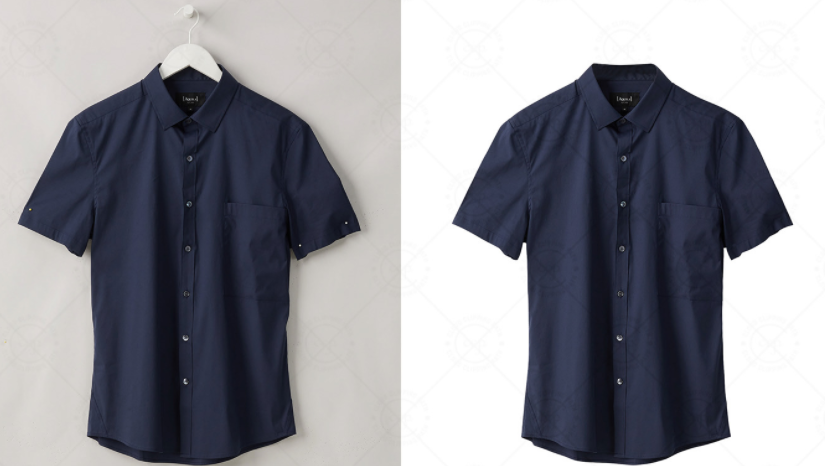 Our photo editors will provide you all kinds of Photoshop services. Our photo editors will ensure 100% quality of your basic or advanced editing services. Basic editing such as removing background, shadowing, simple masking as well as color correction must be give 100% priority. It doesn't matter whatever you are a small or large online seller. Our services will talk about us. Our services are our identity. We do not believe in words, believe in works. Product Photo Editing Service in Sharjah
Jewelry Photo Retouching Service
Whether it is diamond rings or gemstone necklaces, Jewelry Photo Retouching is always difficult and challenging. Rings, watches, diamond necklaces, bracelets and all kind of jewelry photos present a unique of challenges when it comes to retouch or edit because their smooth, shiny surfaces, reflections, size , color, background are incredibly difficult to edit and retouch.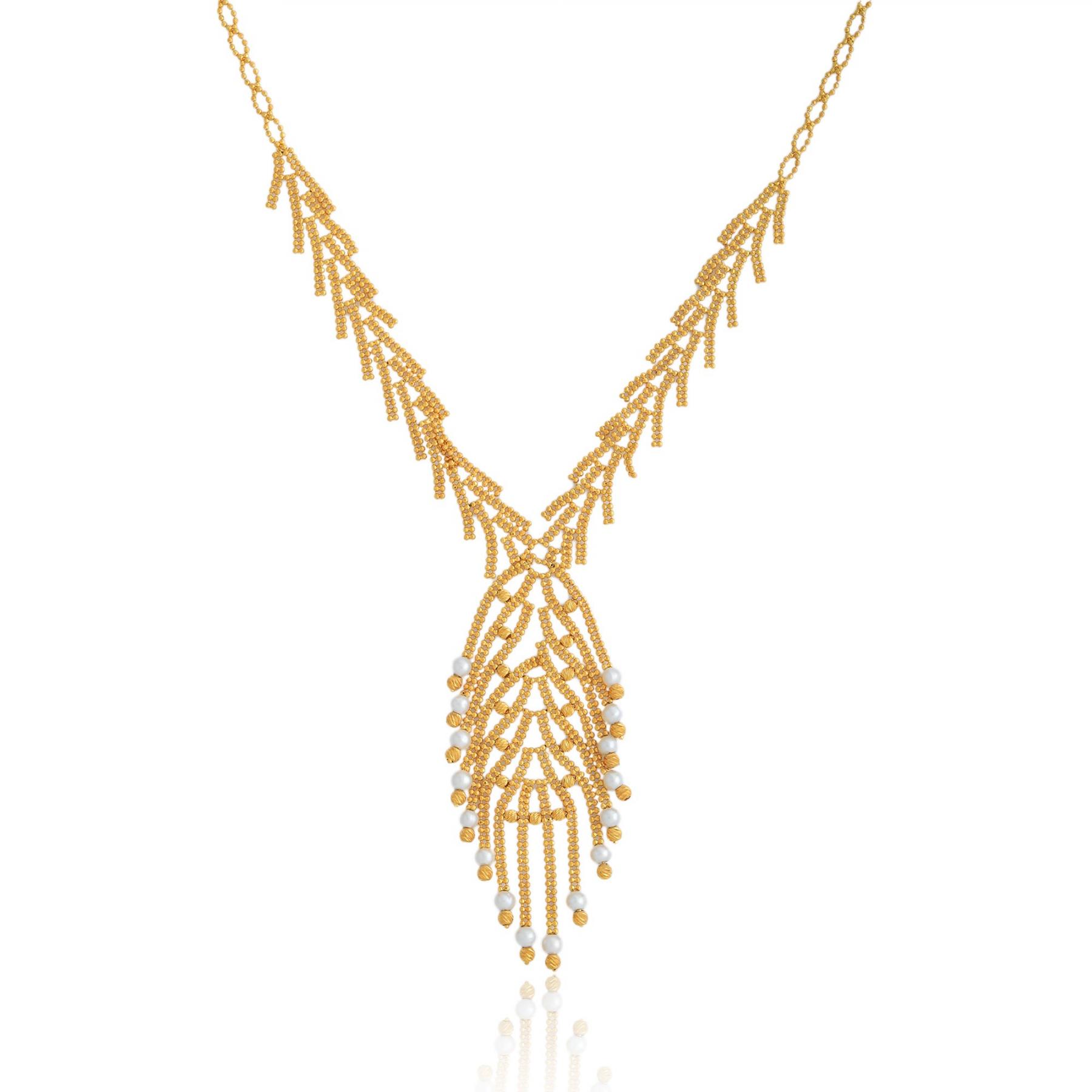 Jewelry Photo Retouching is the most critical modification of the Photoshop services with help of any photo editing software example Photoshop or LightRoom. Its purpose is to enhance the quality of the image that are color correction, making the stone brighter, removing the background, removing the stains or scratches and making the item that is photographed more attractive. All of these jewelry retouching services are mainly needed for commercial purposes. Jewelry Photo Retouching service in Sharjah
Our jewelry editors truly guarantees striking results that attract people in the absence of brightness, deep color and photo flaws.You can see that the field of jewelry photography is a demand one - it requires a lot of time and efforts. Jewelry merchants need to do a lot of work to successfully advertise their products. Jewelry editing must play an important role to sell your products.
Real Estate Photo Editing Service
Online Real Estate selling is getting popular day by day. The goal of every real estate agent to reach the top of the real estate market is to make it big in the industry. Along the way, there are obstacles and challenges that need to be overcome strongly and confidently. There are many subject matter that reach you at the top level of the market.
Real Estate Photography is one piece of the total pie that agents should consider in order to advance their career and move on with their business. Developing and maintaining a professional presence is vital to your success as a real estate agent. If you are a online Real Estate Seller, you can easy take the attention of your customers by display attractive photos of your Real Estates.
Asia Clipping is always ready to edit your real state photos. We are a great photo editing company and we have been serving Real Estate Photo Editing Services since 10 years. We will help you developing your real state photo by giving an attractive and eye catching color, shape and outside environment. Our experts are always ready to help you whatever you are a small agency/ broker, seller or the owner of the real estate. Real Estate Photo Editing Service in Sharjah
Wedding Photo Editing Service
Wedding is an important part of our lives. It is a very memorable and pleasant time. Everybody wants to capture this momentous moment. Because, these memorable moments help everybody to lead the rest of our lives.
Wedding photography is not only a difficult job but also challenging because it must be so fast-paced, hectic and timely. It is a very difficult task to find the best ones and then swing through hundreds of images to complete the edit.
As a photo editing company Asia Clipping is always ready to help you to edit your wedding photo that save your time and help you to get more opportunities to photograph even more weddings. Our Photoshop experts are very helpful and sincere to ensure the best editing photos for which truly happy your clients. Our Photoshop experts will provide you all kinds of photo editing services. You can order any kind of service like, Background remove, Retouching, Color Correction or Removing unwanted person or things etc. Wedding Photo Editing Service in Sharjah
Commercial Photo Editing Service
Commercial photo editing service is a broad term that includes travel, fashion, product or any kind of advertising photo editing service. One must pay absolute attention to the fine details of the commercial images, so that the published images are crystal clear, flawless and attractive.
Asia Clipping offers Professional photo editing services to help online businessman to represent their products in the best light. We provide you best images for your catalog, website and publication. Our specialists retain years of experience in photo editing and enhancing images from several industries including fashion, ecommerce, travel, advertising and more.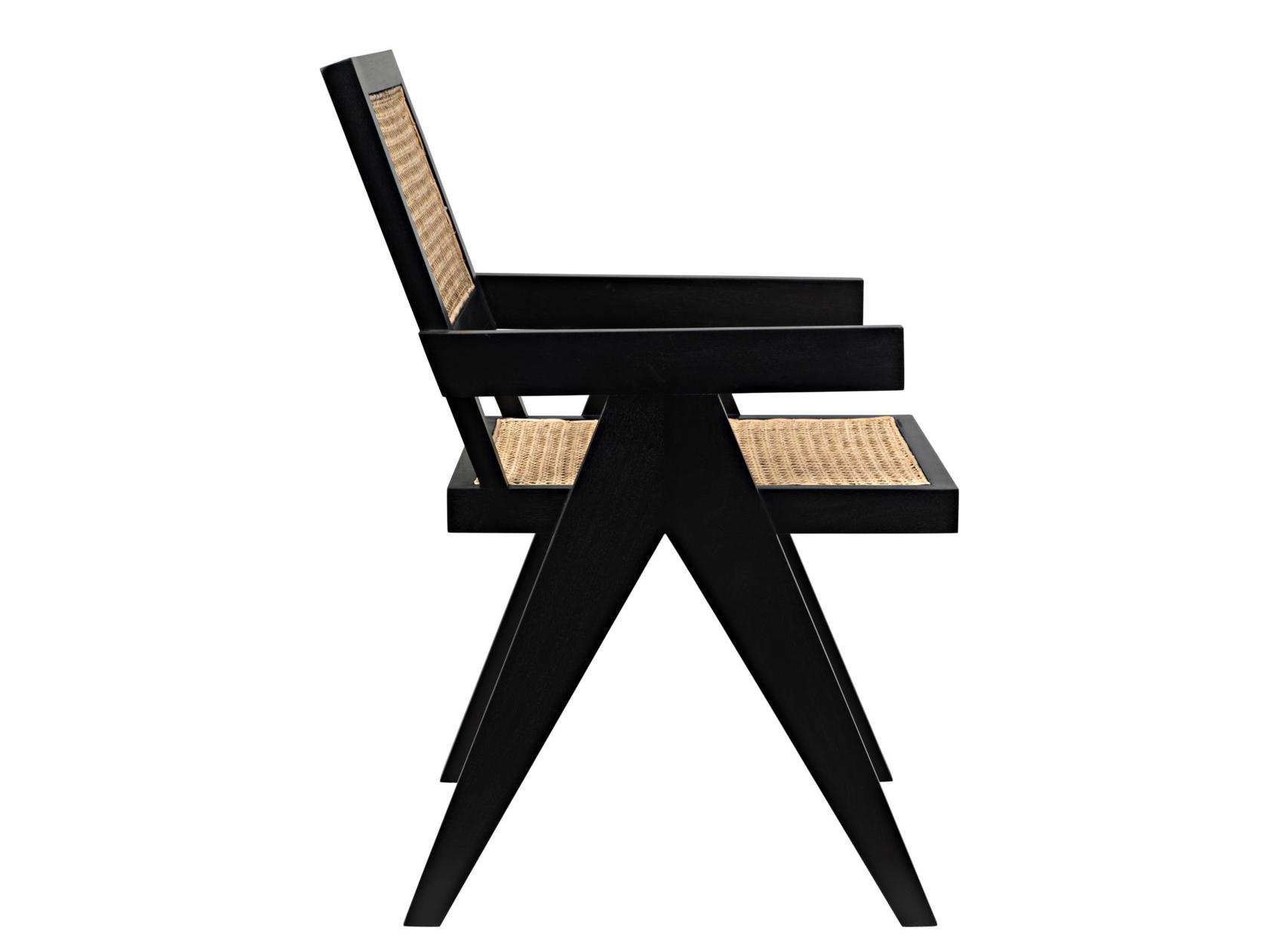 We create great images for your catalogs, websites and publications. Our experts hold years of experience in editing and enhancing the quality of images for several industries including fashion, Ecommerce, travel, advertising, etc. We provide all kind of photo editing services that a commercial photo needs. We have funnily fulfilled all requirements of numerous organizations and businesses owners by working on their commercial photos and bringing a huge difference to their business. So contract with us and enjoy the services. Commercial Photo Editing Service in Sharjah
Clipping Path Services are very effective for e-commerce sites. Clipping path can make a huge difference in the transformation and sales of different online businesses. If you need to manipulate, disassociate, emphasize, de-emphasize or completely remove background from the image, you must need clipping path photo editing.
Images are the key to today's digital economy. When it comes to e-commerce, advertising, marketing, brick-and-mortar commerce, social media and the publishing industry it much more needed and effective. Clipping Path Services provide you a pure white background which is much needed for product photography. A full package of services such as background removal, image masking, ghost mannequin removal service or neck joint service, re-sizing, Photo Retouching, Image Masking, Color Correction, Jewelry Retouching, Image Shadowing and Photo Restoration and all the Photoshop services are greatly depend on Clipping Path Services.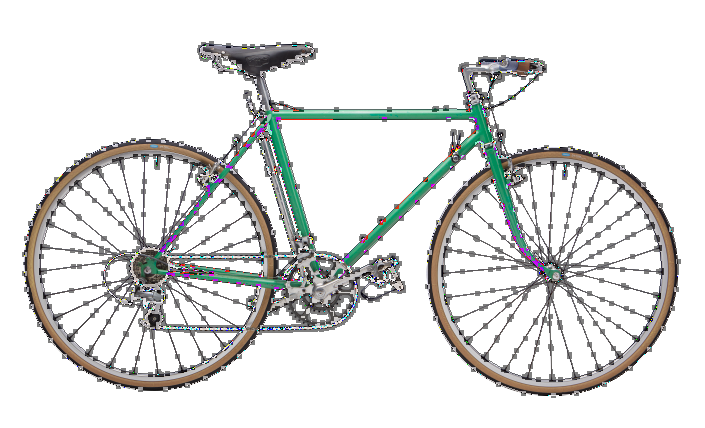 E-commerce photography or Amazon photo requires a white background. Most companies need to display their product online. But if the product's photos are not attractive and eye-catching, they can't draw the attention of the customers. To get a white background or other background or color correction Clipping Path Service is the must. For model photography Multi Clipping Path is very helpful. We get about 90% of the order in product photography connected to the clipping path job, becoming a completely white (invisible) background. This is one of the best photo restoration techniques to remove everything that confuses potential buyers from the product. Clipping Path Service in Sharjah
Image Masking Service is very effective and popular like other Photoshop services for commercial or business purposes such as billboards, brochures, magazines, catalogs, leaflets and online websites. Even photographers, fashion and catalog designers and e-commerce sellers need image masking services as well for the best results. A professional photographer cannot shoot every photo perfectly or accurately. Annoying elements can hinder image quality.
If you are an e-commerce owner or agency, you must need image masking service to present your product crisper, clear and visually appealing to the seller. If you have a blurry product image, you definitely need an image masking service. If your products are not clean or eye-catching, nobody will buy your products. So Image Masking Service plays a vital role in commercial purposes. Besides all Photoshop Services, Image Masking also uses by online shop, Amazon, Alliexpress, realtors, real estate companies, photo studios, product catalog and so on.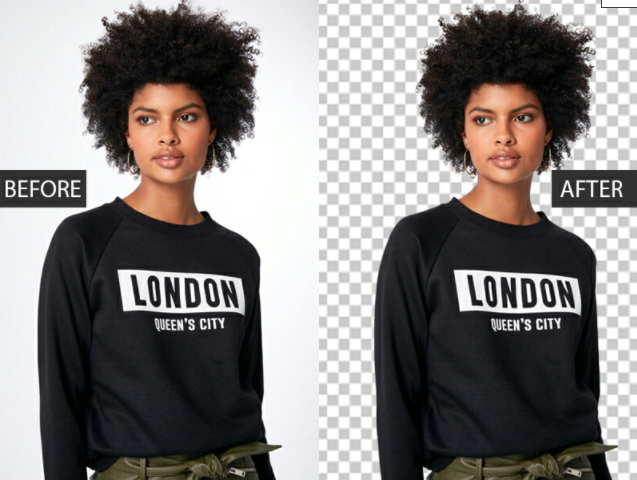 Asia Clipping is very committed to providing the best quality image masking services with fast turnaround time and fast deadlines. Our Photoshop designers have years of experience and very sincere about their works. We have been serving many companies since 2015. We provide all types of image multi-masking services to e-commerce companies, magazines and newspaper publishers, photographers, graphic design companies, catalogs and fashion design agencies. We have over 100 skilled and experienced professional Photoshop designers. We must ensure 100% client satisfaction. Image Masking Service in Sharjah
Background Removal Service
Creating the perfect foundation is a great goal to sell or promote something, but it is not easy to achieve. Without the groundwork, the thing itself has a lot of focus. Background removal is an early rebuilding technique and it is used everywhere. Ordering this service online saves you a lot of time so these experienced photo shooters are very popular. The process consists of hidden rocks, for example, the background of the photos is vivid. If you plan on editing the photo later, the softer colors will suit you better. But this is only a beginning for the whole photograph enhancement process.
Creating Path is the first step to remove the background. Manual/ hand drawing is the best and most popular method to remove background from photo. If you have a perfect photo, you will need to replace some details or material to put it on the cover of a magazine or use it for advertising. Creating an outline of the object and creating it on an as-needed basis is your answer and your best tool for this is usually Photoshop.
Do you know what it is? If this word is unusual for you, you are going to find out. Masking means moving a shot from its background without changing any other element of the shot. If you want to work on something else, you can always outsource your image. For example, this service is usually applied when the issue is complicated with hair replacement or remove hair background. This can make your picture more natural. It is often used by graphical designers and other professionals in the field of art and marketing. Background Removal Service in Sharjah
CLIPPING PATH SERVICE
Photo editing firms operating in the Sharjah place great emphasis on quality customer care. An important way to capture clients is to satisfy clients by providing valid information. The customer service department of these companies is always dedicated to getting their work done with care.
Asia Clipping is a bulk photo editing and graphic design company. We have been rendering high-end graphic design and image manipulation services for over 10 years using various photo editing tools like Adobe Photoshop, Adobe Illustrator, Adobe Lightroom, Pen Tablet (WACOM) etc. image masking, ghost mankin effect, Reconstruction, color correction, vector illustration and conversion, image shadow service, photo mixing service, 3D modeling, video editing etc.
We have more than 250 professional graphic designers who are committed to providing flawless service to clients. Our quality of service is further enhanced as we have a 3-step QC process to ensure our best quality. We have a free trial service for your evaluation where you can send 2 images to judge the quality of our service. We offer our services at our competitive price depending on the complexity of the images as our price starts from 0.49, the price may vary. In addition, we offer discounts on bulk image editing orders, and discounts can be up to 50% depending on the quantity of your order.