Photo Editing Service in USA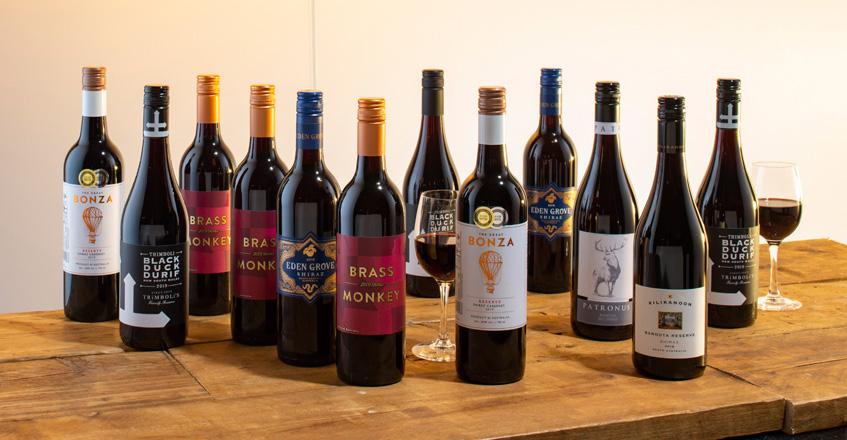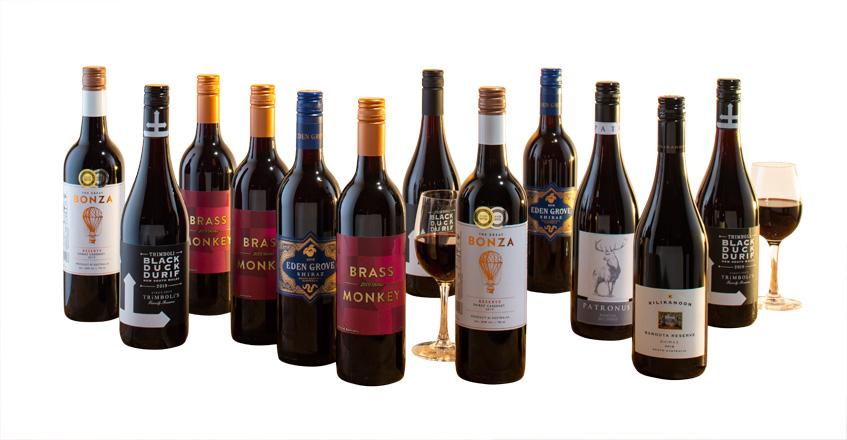 Photo Editing Service in USA | Image Editing Service in USA
Photo Editing Service in USA
Asia Clipping is an outsourced photo editing company for photographers who value their time. The professional photo editing services provided by our skilled retouchers have always stood out from the crowd of different photo editing companies. Stand We have been editing photography since 2003 and have never stopped providing complete service solutions for photographers. We develop our expertise in professional photo editing to meet the highest industry standards and customer expectations.
Asia Clipping has created a team of professional photo editors who have reached an outstanding level in photo editing techniques. Our company works with photographers based in any country and works as an international photo editing service. Due to the digital transformation of our world, Asia Clipping has a great opportunity not only to partner with international clients, but also to collaborate with skilled and highly motivated photo editors from different countries. This helps our clients to be more open to all demands, as the needs of customers from different countries usually vary differently. We offer a special kind of photography editing service that our clients may ask for. To demonstrate examples of our reconstruction to prove professional photo editing skills.
Asia Clipping's Editing Service is suitable for photographers of any level of professionalism. For newborns we naturally offer photo editing in conjunction with their valuable advice. For those who have already achieved professional level in photography, we provide more advanced photo editing services.
OUR SAMPlE WORK
Some Main Categories of Photo Editing Services
CLIPPING PATH SERVICES
Asia Clipping is a leading Photoshop clipping path service provider from South Asia. So we provide extremely expensive and high quality 100% manual clipping paths. Stay with us to provide quality and best clipping path service provider and feel our difference.
This service is one of the most requested services we receive from various photographers, e-commerce companies. Use it for The other advantage of the path is to select the unwanted parts of an image and fix the image as needed. We are one of the best clipping path companies in Bangladesh.
BACKGROUND REMOVAL SERVICE
Image background removal service is the key to highlighting a product, person or subject in an interesting way that breathes into an edited image. There are various methods and tools available to remove the background from an image but a clipping path can get a better quality output if handy. Photoshop Clipping Path Service is the best choice for photographers and ecommerce business owners; Especially in e-commerce business it is important to present the product to look good in front of your consumer. The importance of the original viewing images we know so well that they don't seem to have been edited, requires hand-drawn clipping paths using pen tools to achieve the desired result.
We have experienced image editing agencies taking care of all the necessary background service activities and providing your images with the best images in a timely manner.
PHOTO RETOUCHING SERVICES
We are a cheap cost service provider operating from a third world country called Bangladesh. We offer a wide variety of Photoshop services including professional photo restoration services with minimal prices and fastest delivery. Our professional photo researchers will give your simple images a cheap, professional, polished and decent look.
1) Headshot Retouching
2) Portrait Retouching
3) Fashion & Model Retouching
4) Wedding Image Retouching
5) Product Image Retouching
6) High End Jewelry Retouching
7) Real Estate Photo Retouching
8) All Kinds of Professional Retouching
IMAGE MASKING SERVICES
Supplying image masks is one of the best ways to enhance the beauty of an image and delight the viewer's eyes. Masking an image can enhance the true nature of an image which is otherwise a common hassle for regular designers. We provide Photoshop masking services for many clients worldwide, as Photoshop is the best software for enhancing any photo. Masking is used in a variety of photo manipulating processes, for example: cleaning irregularly shaped strands of hair, removing the shiny part reflected in shiny things, highlighting products of different items such as shrugs, sables, fur with shawls and many more for marketing purposes. Our real skill rebuilds This advanced image background removal service is available to you 24 hours a day.
GHOST MANNEQUIN SERVICE
We offer you the highest quality neck joint service at reasonable prices with the best repeaters. If you have to deal with photos on a daily basis and edit them for commercial use, try our ghost standard services, which include neck joint services. So no more worries about these services!
Your Needs
Do you want to give your photo a professional look and get a quality ghost service?
Do you need a neck joint service for your commercial photos and you don't know what to do?
Are you looking for neck joint services, but don't know who to choose?
Your photos are not polished and this affects your business?
Color Correction
Photo color correction services for photographers, basically any image editing service are used to enhance the images in a way that can attract the attention of the customers. Color correction as well as color balance is the process of adjusting the overall brightness and color tonality of an image. This is a very early or preliminary stage of further reconstruction. This allows photographers to adjust the quality image and eliminate all possible errors in order to achieve the desired result. To get a perfect image it involves the lightness and color setting of the image.
Photo color correction services for photographers play an important role in changing the color of an image as well as matching the color of the image with the background. Color correction produces credible evidence and impressions or simply adjusts a certain color to accommodate everything else. As a result, color correction has become a burning desire in the photography industry for those who find their images visually appealing.
Why order online photo editing services at Asia Clipping?
One-Stop Solution for All Photo Editing Needs
We offer a wide range of professional photo editing services for photographers, advertising agencies and just for those who care about the visual quality of their photos.
Skilled team of photo editors
Skilled team is a key to success in every business. That's why we carefully select each photo editor based on practical skills and interests to show creativity when editing photos.
24 × 7 client support
If you set us up as your photo editing partner, you can contact us as needed. We provide 24/7 customer care and this enables us to meet the needs of all our clients.
Private and secure
When your photography has been edited by Asia Clipping Services, you can calculate that we will not upload them anywhere or use them for any other purpose unless you allow it. After editing the photo we use the encrypted protocol to transfer all the photos.
100% Satisfaction Guaranteed
Editing fast outsourced photography doesn't always mean that the final photos will lose quality. Our experts have found a satisfactory gold middle in the top quality and fast results. In most cases you will receive your order within one working day.
How to outsource photo editing in Asia Clipping?
Outsourcing photo editing means passing your photos to a photo editing company that will process them before showing them to their clients. This means that all the steps and options of editing photography will be done by highly trained photo editors. They shoulder all the responsibilities and give both amateur and experienced photographers the opportunity to organize new clients and projects.
We believe that everyone must be responsible for a particular kind of work. It is the responsibility of the photographer to take inspirational pictures. It is our responsibility to underline all the beautiful features of the already existing images. This kind of cooperation has the best potential. Nothing good can be expected if this adjustment creates chaos as photographers begin to overload with the amount of laborious digital photography editing. To prevent such an unpleasant situation, it is worthwhile to try to partner with a trusted photo editing company.
The editors of Asia Clipping provide photography editing service providers with all the knowledge and skills edited in a timely manner. Navigate to the online photo gallery where we present examples of photo editing in before / after mode. Only when our customers see a raw image can they realize what a huge amount of professional photo editing tools should be used for just one photo.
In order to please all clients, we focus not only on the quality of the final images, but also on the personal style and specific preferences of the customer. Our photo editors collaborate with each client individually to find all the small details of photography that they will edit. We believe that detail is the key to success.
Sometimes professional photographers want to use their own presets. We are always interested in meeting the needs of the clients.
One more thing you can choose from is that we provide online photography editing services. This gives us the opportunity to partner with international clients. Think about how comfortable it is. You can outsource your photo editing tasks from any country and even continents. Several clicks to process your order, minimum time and now you own the edited photos. No extra effort - just positive emotions by collaborating with trusted photo editing companies.
Professional photo editing process
A digital photo editing service is a process of improving a photo using a variety of computer programs, such as Adobe Photoshop or Lightroom. Of course our useless photo editors have the skills to meet all the needs of photographers. The range of our clients varies impressively. We have collaborated with professional portrait studios, international publishing houses, popular online stores and real estate companies. Of course all of them demand different photography editing services. So, we have collected skilled photo editors who are true masters in image editing. Each editor is responsible for a specific range of photo editing techniques, enabling them to improve their skills with each working day.
A substantial portion of customers are photographers. This is quite obvious, since photo-editors and photo-creators depend on each other. We understand that every photographer works within a unique margin of professional skill. Thus, the photo editing services offered by Asia Clipping to photographers differ in the degree of raw photo conversion. We usually offer natural photo editing for amateurs and recently started photographers.
Those who trade in advertising photos for fashion magazines / posters can find advanced photo editing services that make the final images look brighter and more glamorous. It is important not to mix these two types of photography edits so that the photos are not over-modified.
All our services are equal when it comes to the quality of photo editing. You can choose portrait, product or wedding photo editing, their value will always be equally high. We treat both e-commerce and private photos with the same amount of care and attention.
Why Asia Clipping is the best photo editing company for you
· What makes Asia Clipping Services so unique and popular? Certainly this is not a fact but a combination of benefits that contribute to our successful partnership with photographers.
· We believe that our success depends largely on our experience. When our company took the first step in the photo editing industry in 2003, we had ample time to improve our services. We created a special system to organize the photo editing order workflow. When we face the new challenge of the photo editing task, we design a road map so that we can describe each step of the image improvement. Our work process became systematic and accurate. Moreover, it enables us to save time.
· Our photo editors do not stop to see all the modern trends in professional photo editing. To stay competitive we must be aware of all the new photo editing tools available.
· We have a wide range of photo editing services. All of these can be divided according to different criteria. First, we collaborate with both amateur and professional photographers. According to this classification, all services vary in the level of photo editing. We can then share our photography editing services as e-commercial and personal. Our website offers the 12 most used photo editing services. You can read the details of each service and find all the details you need.
· Our photo editors are so interested in their work that they are interested in involving other people in this matter. We must know that the photography industry has a lot of interesting information and privacy that needs to be revealed. Our great photo editing blog helps us achieve this lofty goal. We believe that we need to talk a lot as well as raise a lot of issues. Read this and of course you will enrich your knowledge in modern photography and professional photo editing.
· Most photographers will consider the costs of photo editing when choosing between photo editing companies. For this reason, our photo editing rates are established at the lowest possible level. We want our photo editing services to be affordable for every photographer. This is our goal and this is what we want to populate. However, low prices do not mean low quality. You can check out our photo editing portfolio to make sure it's true.
Of course for quick delivery, however, the process of ordering professional photo editing services begins after you register and fill out all the required information. Due to our considerable experience in outsourced photo editing, it doesn't take long for your images to be sent.
Soon we received a new photo editing order, the first task for us was to create a special well-organized plan using specific photo enhancement tools. This will help us to estimate the approximate amount of time devoted to editing the photos.
Of course, the change will depend on the choice of photo editing service level, the opportunity to work services will also be considered. Of course the editing time starts as soon as you receive the order. As a rule, first edited photos are returned within 2 working days while waiting for customer feedback and comments must be timed out.
Please note that Sunday is not a business day so do not consider this when spending time on your photo editing order.
If you want to differentiate a photo, be sure to mention it and write as many details as possible.
1) After opening our website you will see a special section "Sign up". You must fill in the contact information to register here.
2) Next, you should provide us with all the details related to your photo editing in the "Create Order" section. If the information described is not sufficient for us, our managers will contact you.
3) Click "Add File". Then your job is to select the images that you want to improve. Please note that their size must not exceed 50 MB. Your images will be uploaded in a minute. If the file size is large, consult our moderators.
4) In the "My Orders" section you will see all the information related to your raw photos. Be sure to leave us all comments for each photography edit. If you have some tough deadlines, let us know about them
5) Click "Continue". This step should confirm your order summary. If you own a special coupon, be sure to apply it.
6) "Submit photo order" will be the last step in the process of placing a photo editing order. After choosing our photo editing company, you will have the opportunity to pay for services including credit card, purchase credit or subscription.
7) Wait to get your pictures edited. If you encounter problems while selecting the appropriate professional photo editing at the time of registration, you can contact our managers. We are always here to lend a helping hand. Our support is available 24/7.
Professional photo editing services for photographers
Nowadays modern digital photography of any kind is not able to show all aspects of impressive beauty without post-shooting photo editing.
The photography editing service is considered as a special set of digital tools that are applied to any raw photo to make it better and more attractive. The process is quite tedious, but the results always exceed all expectations. However, some people may feel that digital photo editing services are not necessary. Do you think that it is possible to keep a beautiful photography without rebuilding it?
It is almost impossible. Think about the whole range of little details that should be considered. To get captivating images, the photographer should think about the right thunderstorm, the right camera setting and the picturesque location. In addition to these, the photo maker should be managed to capture the perfect model pose to show off his best features. This is why most photographers tend to collaborate with online photo editing companies and forget about all these things.
The editors at Asia Clipping showcase their strong skills in professional portrait reconstruction, report editing, product redesign and other types of commercial photo editing. The property of the applied photo enhancement strategy is different but the final photos are always beyond all expectations.
Choosing the right photo editing company
If you still feel that this amount of information about our photo enhancement services is not enough, please read the reviews from our customers. What could be better than honest feedback from people
Who have already tried our Photo Editing service
Certainly whatever our photo editing company does, we aim for our customers and their undisputed satisfaction. But how do our motivated experts understand that they are on the right track in outsourced photo editing? The best way for us is to give our clients the freedom to express their opinions as soon as they receive their edited images. For this we have created a special section for customer reviews.
We need your feedback to get better every working day! We are only ready to accept positive reviews. Feel free to edit all our errors and omissions associated with editing outsourced photography, as this will definitely help us not to do it again. We will consider every small part of your comment.
If you are satisfied with the quality of our photo editing services, friendly attitude or quick results, please share your testimonial with our future clients. It will contribute to our popularity and it will again be a great inspiration for our photo editors. The more satisfied our customer is, the better quality we offer!