Clipping Path, a closed vector path or shape which is used to cut out Images in a Photo Editing Software. Manual Clipping Path is generally used for two purposes: Cutting an object out or wrapping text around it. Clipping Path is called "The Mother of Photo Editing Services." Most of the Editing Services (like photo retouching, background removal, color correction, image masking, shadow making) need Clipping Path Services. It's the Primary level of Editing.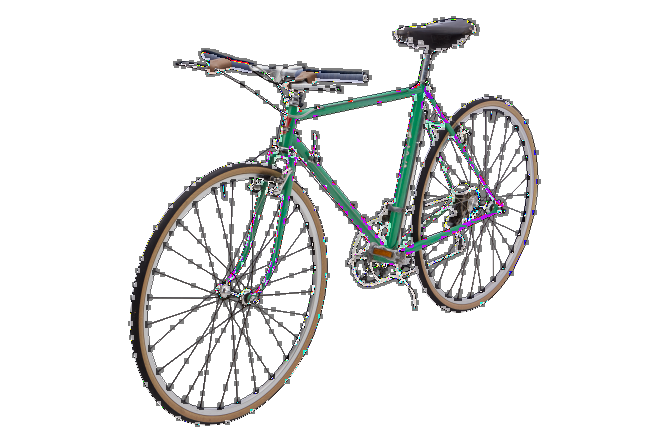 For photo editing services Click here
Nowadays, there are several types of softwares that you can use to get this service. But hand drowning Clipping Path Services is the best option for Photo Selection. For E-commerce Site, Manual Clipping Path is the first required path. Asia Clipping provides you the best and the finest Clipping Path Service. We have a highly experienced and skilled Graphic Designers and they are serving our clients more than 10 years with well reputation. We have the capability to provide our clients more than 3000 images in a day. There are many kinds of Clipping Path Services. To get more information about best clipping path service provider, Please read below,
Clipping Path Service Category
BASIC OR SINGLE CLIPPING PATH SERVICE:
This is a primary level of Clipping Path Services. Basic Clipping Path is required a single path that is mostly straight, simple round or small curved. There are no holes in such types of clipping Path Services. Generally, Basic Clipping Path Services is used 8 or less anchor Points. Ball, Mobile, Plate, Ring, Egg, Book, Spoon, Smartphone, Tablet and Photo frame etc are the elements of Basic or Simple Clipping Path.

SIMPLE CLIPPING PATH SERVICE:
Simple Clipping Path is bit harder than Basic Clipping Path Service. In Basic Clipping Path Service, there are no holes or hard curves but in a Simple clipping path, you will see some holes or hard curves. Since there are some holes or hard curves, the designers will use a large number of anchor points. Generally, Simple clipping Path is used in curved products like Watch, T-shirt or shirt, shoes e.t.c.

MEDIUM CLIPPING PATH SERVICE:
Medium clipping path is a medium level of clipping path service. Generally, Medium clipping path is applied to the products that have multiple holes or multiple hard curves which are harder than simple clipping path service. Here, the designer uses a great number of anchor points. Group shoes, group watches, motor parts, group rings, pair of shoes etc are included in this service.

COMPLEX CLIPPING PATH SERVICE:
Complex Clipping Path is really so complex and hard clipping path. It is the highest level of general clipping Path. The shape of the images is complex. These images have a huge number of holes, hard curves, embedded transparency and many closed paths. A reckless is an example of Complex Clipping Path. A Large number of anchor points are used in such kind of images. Chain, group people photo e.t.c.

MULTIPLE CLIPPING PATH SERVICE:
Multiple Clipping Paths is known as "multi path." It is the advanced level of clipping path. It is very effective and popular clipping path service. In a Multiple Clipping Path, each object of an image is marked separately on a separate path. As a result, the color, shape, background, opacity, rotation, and motion effects of the image can be changed, enhanced and remove in an easy way.
SUPER COMPLEX CLIPPING PATH SERVICE:
Super Complex Clipping Path is the highest level or the god level of clipping path. It is generally used in a wide range of products which are highly complex. Which products have a large number of holes and curves, fence, complexity, vertical, horizontal zigzag design and which need a large number of paths and anchor points that are super complex clipping path.
WHY CLIPPING PATH IS VERY BENEFICIAL FOR E-COMMERCE BUSINESS?
Ecommerce marketing is growing at a high rate and every year it creates a new record. According to ecommerce, "The global ecommerce will rise 20.7% in 2019 to $3.535 trillion. Despite its obviously strong growth rate, 2019 will experience a decline from the previous two years when ecommerce grew 28.0% in 2017 and 22.9% in 2018. By 2021, the global ecommerce will approach $5 trillion, though growth rates will fall below the 20% threshold beginning in 2020."
The online market place is growing and becoming larger day by day. At the same time, the competition to survive here has increased. So in order to survive in this competitive market, you have to give priority to customer needs and their interests. Together, the products have to be presented perfectly and attractively. The images of the products are very important for the presentation.
If the products are unattractive, opaque and degraded, they will not be able to attract the consumers. In that case, the products will not be sold. So to make the products attractive, their colors, shapes, proper background, shadow are very important. If the color, background, size and shadow of these products can be done perfectly, they will attract the consumers. The first condition for color changing, background removing, sizing and shadowing is to do clipping path. So, understand how important manual clipping path is for online marketing. For clipping path specialist, Asia Clipping is the first and best choice as a clipping path service provider company in Usa.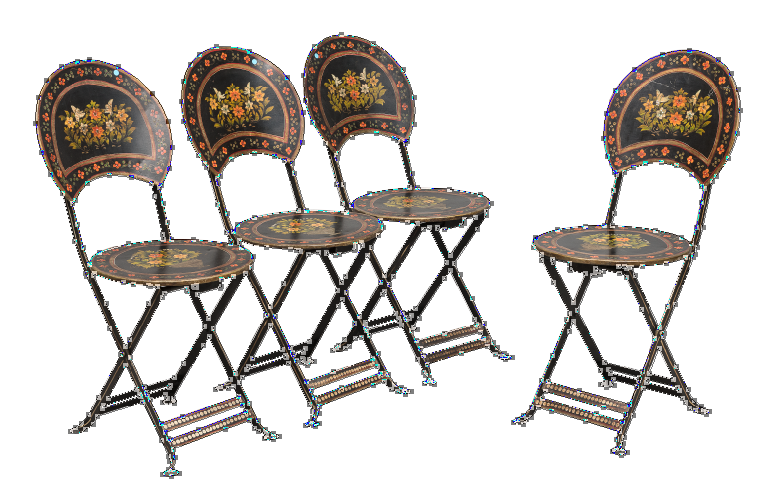 ---
CLIPPING PATH SERVICE FOR PRODUCT'S PHOTO
Clipping Path Services are very effective for e-commerce sites. Clipping path can make a huge difference in the transformation and sales of different online businesses. If you need to manipulate, disassociate, emphasize, de-emphasize or completely remove background from the image, you must need clipping path photo editing.
Images are the key to today's digital economy. When it comes to e-commerce, advertising, marketing, brick-and-mortar commerce, social media and the publishing industry it much more needed and effective. Clipping Path Services provide you a pure white background which is much needed for product photography. A full package of services such as background removal, image masking, ghost mannequin removal service or neck joint service, re-sizing, Photo Retouching, Image Masking, Color Correction, Jewelry Retouching, Image Shadowing and Photo Restoration and all the Photoshop services are greatly depend on Clipping Path Services.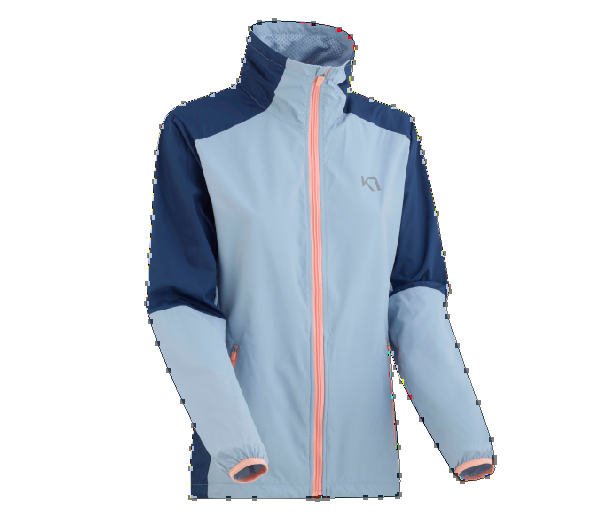 E-commerce photography or Amazon photo requires a white background. Most companies need to display their product online. But if the product's photos are not attractive and eye-catching, they can't draw the attention of the customers. To get a white background or other background or color correction Clipping Path Service is the must. For model photography Multi Clipping Path is very helpful. We get about 90% of the order in product photography connected to the clipping path job, becoming a completely white (invisible) background. This is one of the best photo restoration techniques to remove everything that confuses potential buyers from the product.
---
WHY IS Asia Clipping is THE BEST AND FIRST CHOICE FOR CLIPPING PATH SERVICE?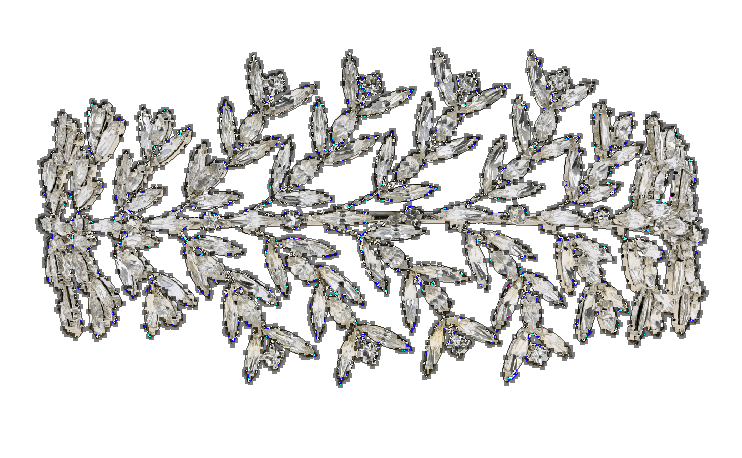 Asia Clipping is one of the best professional clipping path service providers. We have a highly skilled and experienced clipping expert team and we have been serving our clients with reputations for over 5 years. First, we are professionals so we do not compromise on quality. Our graphic designers use the latest and best techniques and technologies. We must provide you the best hand drawing clipping path. We know the needs and requirements of our clients. Their needs are our first priority. We must provide our clients,
| | | |
| --- | --- | --- |
| ü100% quality | ü100% security | ü100% Hand drawing |
| ü100% professional | ü100% Satisfaction | ü100% Cost-effective |
| vBulk Discount | vNever Break Deal | vTimely handover |
Asia Clipping offers Photoshop services as "per image" contacts. If you have bulk images that require professional or commercial clipping path, we also offer you a special discount and special rate. To get a special discount, please contact us. So, if you need any kind of Photoshop Service such as professional clipping path works, background removal, deep etching service, please contact with us. We care about the value of your time and images, and we also well-known about the growth of your business. We will give you a clear-cut image using the pen tool to draw the hand of the clipping. We'll make your images look attractive, interesting and eye-catching with our professional and magic touches within your budget! AsiaClipping has a group of giant client in Australia and We are continuously satisfied them more than 5 years.